Communication Name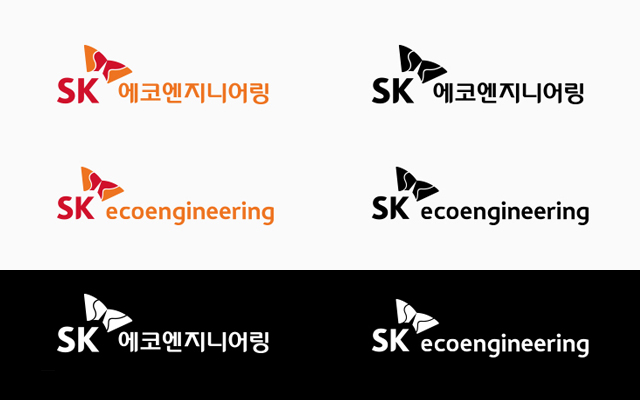 The communication name is a combination of SK CI and a company name. When applying the company name combination, the rules and principles must be observed to prevent image damage caused by distortion, transformation, misuse, etc.
Abbreviated Corporate Name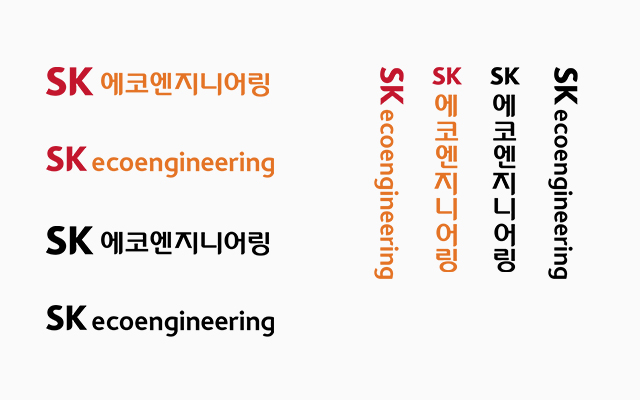 An abbreviated corporate name in horizontal alignment can be applicable when the SK identifier needs to be highlighted more than the corporate signature or when the space is too show the full-bleed "Wing of Happiness" on the applied form.
Corporate Name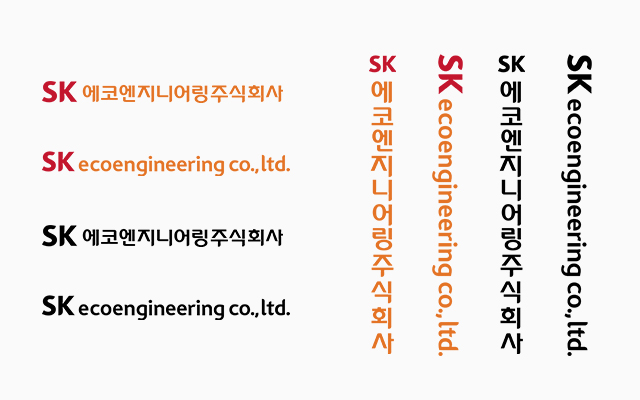 Since the corporate name is the official name of a legally registered company, use Co., Ltd. (Korean) or Co., Ltd. (English) after the abbreviated name.